wood pellet dryer
The moisture content of raw material is an important factor to influence the quality of pellets. Through numerous practical experiments, the appropriate moisture content for pelletizing is controlled about 11%-16%, if the moisture content of material exceeds 16%, it will be difficult to pelletize in pellet mill. So wood pellet dryer is a significant process in pellet production line.
Rotary Drum Dryer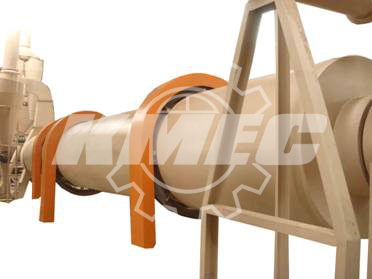 Technical Parameters
Model
Diameter(mm)
Length(m)
Power(kw)
Speed of rotation (r/min)
HZG6
600
4,5,6,7,8
3-5.5
3-20 adjustment
HZG8
800
4,5,6,7,8,9,10
5.5-7.5
HZG10
1000
6,7,8,9,10,11,12
5.5-7.5
HZG12
1200
6,8,10,12,14,16
7.5-11
HZG15
1500
8,10,12,14,16,18
11-15
HZG18
1800
8,10,12,14,16,18,20
15-18.5
HZG22
2200
10,12,14,16,18,20,22,25
18.5-22
HZG24
2400
12,14,16,18,20,22,25
22-30
Other Wood Pellet Dryers
Single Layer
Hot Air Inlet
Single Layer Wood Pellet Dryer
Three Layers
Wet Material Inlet
Three Layer Wood Pellet Dryer
Why We Need A Wood Pellet dryer?
The rotary drum dryer is a type of pellet mill equipment to reduce the moisture content of raw material like sawdust, rice husk, corn stover and other biomass materials. The dryer uses steam to heat air and contact material to remove certain degree of moisture. The dryer is apt to handle large quantity of raw materials in complete pellet plant for further process.

It is capable of consolidating, roasting and drying.
Adopts converter motor for a wide speed ranges, efficient time control, good drying performance.
Inlet steam pipe is sealed by the advanced swivel joint avoiding steam and water leakage.
Applicable to shrimp feed that has a high standard for roasting and water proofing.
Continuous rotation of biomass material ensures high quality final product.